Testimonials
Here are some recent comments from our customers.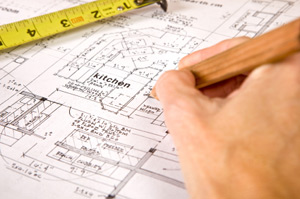 The project designs and 3d drawings made the task of deciding the layout and product choice that much easier. Mike brings some excellent ideas and worked with us in order to achieve the agreed finished designs. The bedroom, en-suite and bathroom were then fitted without any fuss or prolonged inconvenience to a high standard of workmanship and most importantly, within the stated time and at the amount quoted.

Kellie has the ability to advise but to let the customer make choices and decisions. Her attention to detail and expert advice when sourcing the correct fixtures and fittings is a great help, at no time did we feel pressurised. There was flexibility around the pricing in order to meet our budget without compromising on quality. They were always on hand throughout the whole project keeping us updated at every stage. Their team of builders were first class, very professional, clean and tidy and nothing was to much trouble for them. Our instructions & any required changes along the way were carried out willingly.

After completion a minor adjustment was required which was dealt with efficiently without any fuss.
The finishing touches and attention to detail made the whole project exceed our expectations. We would not hesitate in recommending Denva Interiors, we are already planning our next project, cant wait!!
Mr and Mrs Groom Brentwood , Essex
We found Denver Interiors to be a very professional customer focused company.
From the outset of the project they took responsibility for making sure all our requirements were met and where this was not possible were proactive in helping to find alternatives.
We were more than happy with the final results and friends have remarked on the quality and finish they provided.
Kevin & Yvonne, Chafford Hundred Essex
Thank You Mike,Brad and Kellie for my kitchen, I found your team reliable, friendly throughout the whole project, my kitchen is absolutely beautiful and finished to perfection, from start to finish we had great communication to build the kitchen to the budget I had, I will be definately use you again for my other projects on the house and recommend you to others. You exceeded all my expectations by far.
Karen Clarke, Benfleet Essex
Denva Interiors came round the plan my kitchen, I told them what I had in mind, and their designs and ideas were great. The plans were e-mailed to me and i was really impressed. All staff at Denva interiors were really friendly and answered any questions i had, nothing was to much trouble. The end result was fab, my kitchen is stunning and couldnt have asked for more.
Dawn and Jon Beck, Chafford hundred essex
Using the most up to date software, Denva Interiors showed us exactly how the finished job would look before work began.
The initial design and planning were excellent. Backed up by quality workmanship they delivered a first class finish to
our new kitchen. We are delighted with the result and look forward to using them again on our next project.
Tony Ehren, Blackshots grays essex
Hi Mike, unfortunately not been around to see you during and now after you have finished the bathroom so would like to say our pleased I am with the result, brilliant job that you and Brad have done.

Now all that has done is for me to ask you now for a further quote to do the other one :)
As you know its similar in size and we would like a quote for complete tiling, floor and ceiling, fitting new radiator and toilet.
As you know bath and sink to remain as is.
If in your quote you can also give us a time that you expect to start then we can make sure tiles are purchased. Again thanks for a great job
Kevin
We would like to say a huge thank you to Mike and Kellie for our amazing bathroom and downstairs toilet.
We took our thoughts and ideas to Denva and the designs that were created were excellent - tailored specifically to our needs and transformed our vision into a reality. Throughout the process the communication and attention to detail to the project was second to none. Any tweaks' or ideas to make the designs better were passed back and forth until we got the perfect bathroom/toilet. The team were so reliable throughout the entire project and if there were any additional requests, they were taken care of immediately.
We are absolutely thrilled with the finished result and would definitely recommend to all our friends and family. Thank you, Denva Interiors.
Yvonne Rimmell Billericay Essex
To say that we are pleased with our recently installed bathroom by Denva Interiors is the understatement of the year. The finished product looks absolutely stunning!!! Denva Interiors have been a pleasure to do business with. The service, commitment and workmanship, from start to finish, from both management and fitters has been very professional, friendly and reliable and for that we are very grateful. We would have no hesitation in recommending Denva Interiors and hope to employ them again in the near future for some bedroom fitting
Jacqui and Tony Fobbing Essex
I am delighted that I chose Denva Interiors to transform my old, worn out looking kitchen to a modern, bright and new one. I originally
decided to use Denva Interiors as my parents and my sister had used Mike Bird for their kitchens and both of them highly recommended him for the professional and skilled way in which he carried out the work.

From the day Mike came round to look at the type of work I would like done to the day of completion I was kept well informed by Kellie Bird, his wife, via email or telephone conversations for quotes, details of materials and times for when the work could commence. I had a new floor laid, new cupboard and drawer fronts fitted where the existing ones had peeled and were shabby, new side panels to match, new handles and a new sink and tap. The fitters we had were Brad and Grant who were professional and friendly and did a fantastic job. I would definitely recommend Denva Interiors to anyone that is considering having home improvements and would use them again without any hesitation.
Mrs O'Hare, Hutton Brentwood
Find out about some of the more Common Questions we get asked (and our answers)
Have a look at some of the Essex Businesses we recommend